Hyundai and Allstate among companies taking action following reports he and employer paid several women to settle sexual harassment claims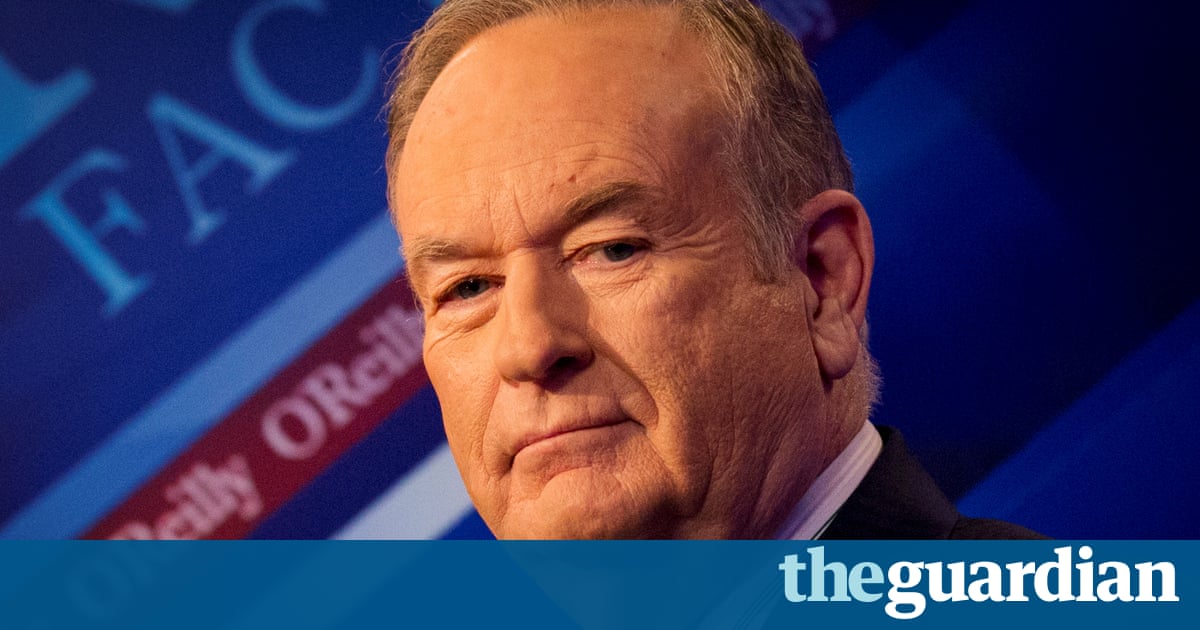 Bill OReillys top-rated Fox News show may be starting to feel a financial sting, with 12 firms taking action after allegations that he sexually harassed several women.
The automakers Hyundai, BMW and Mitsubishi, the financial firm T Rowe Price, the personal finance site Credit Karma, the insurer Allstate, the drugmakers Sanofi and GlaxoSmithKline, the pet food company Ainsworth, the mens shirt seller Untuckit, and the online marketing firm Constant Contact said Tuesday that they had joined Mercedes-Benz in pulling their ads from the show.
The moves come after a weekend report in the New York Times that OReilly and his employer paid five women $13m to settle harassment or other allegations of inappropriate conduct by Foxs star.
Hyundai said it currently had no ads on The OReilly Factor, but it pulled spots on future episodes. The automaker says it wants to partner with companies and programming that share its values of inclusion and diversity. BMW said it suspended advertising on the show due to the recent allegations, as did T Rowe Price, Sanofi, Ainsworth and Constant Contact. Allstate said support for women was a company value and it had also suspended advertising on the show.
Read more: https://www.theguardian.com/media/2017/apr/04/bill-oreilly-sexual-harassment-claims-advertisers-fox-news